Solar Powered
Get up to 60 hours of powerful LED lighting without the fuel, electricity, or maintenance costs.

24/7 Security
Monitor your job site from anywhere with quality video, timed lighting on any device with battery backups.

Super Bright
White LEDs generate 30,600K - 81,600K lumens with 360° of rotation both vertically and horizontally.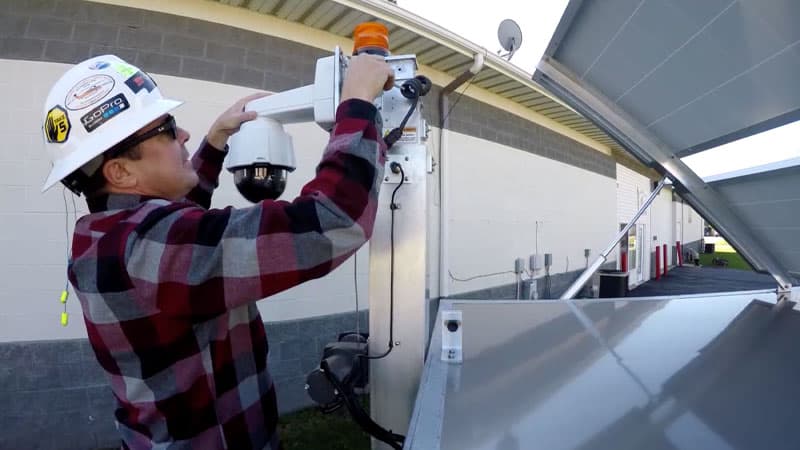 Turnkey Deployment
No tools. One person. 3-minutes. Setup and pack-up are quick and easy, allowing you to move on with your day.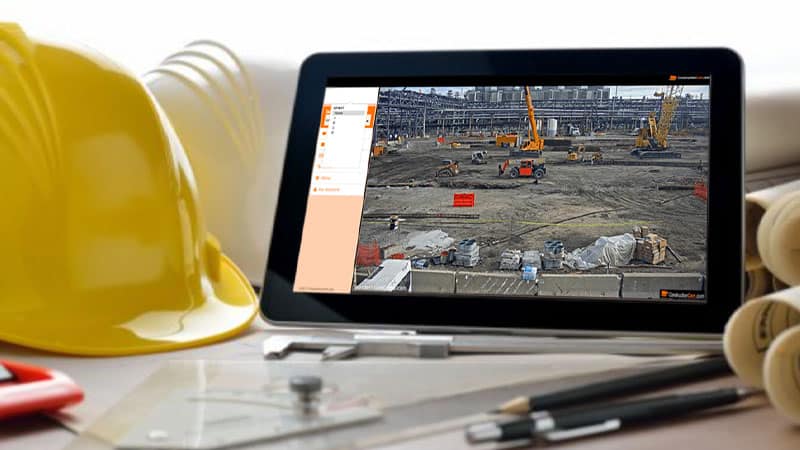 Monitor from Anywhere
Monitor your site on any device. Record full-time, on-motion, or based on a schedule.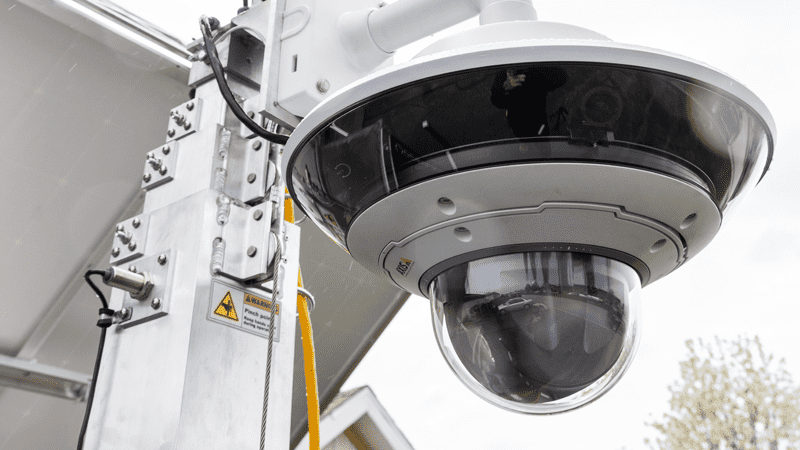 Live HD Video
Best-in-class security cameras give you an adjustable 360° view with live photography and video in HD clarity.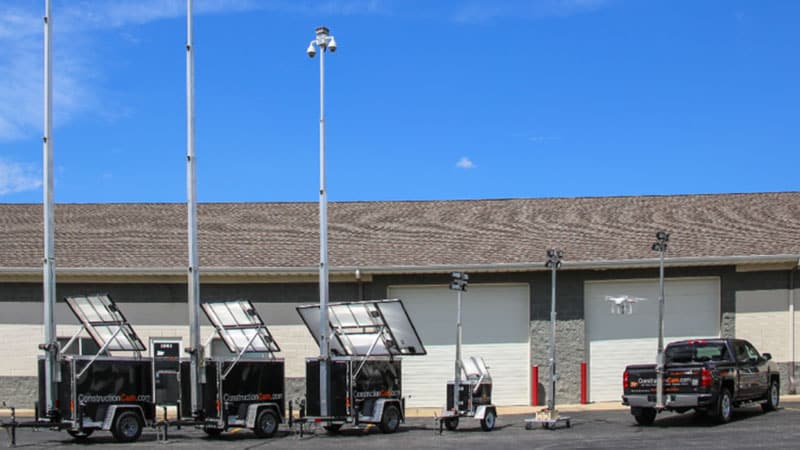 Adjustable Mast
The automatic telescoping towers extend from 8ft to 45ft for a customized and optimum vantage point.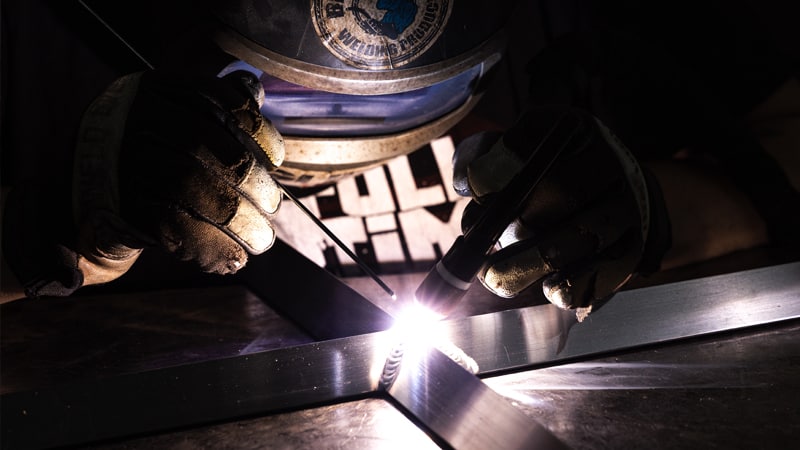 CUSTOM BUILT
Our trailers are made in the USA and are made to order according to your specifications and budget. Trailers may also be detailed with your unique branding.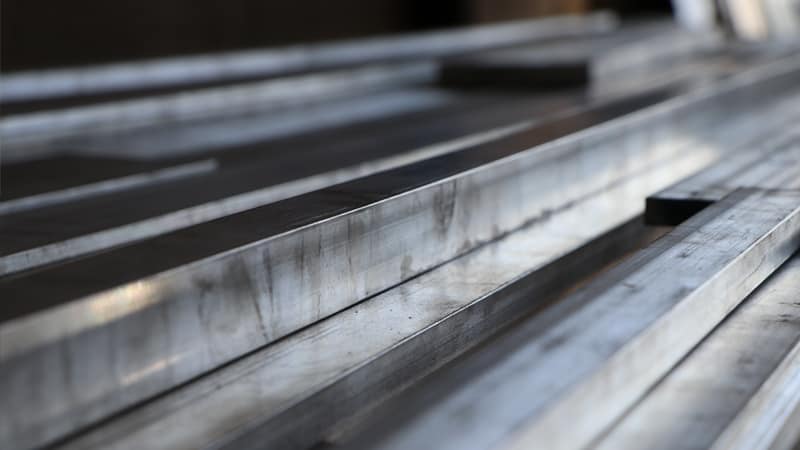 Made for the Long Haul
We fabricate our products with aluminum and stainless steel to ensure maximum durability with minimal weight.