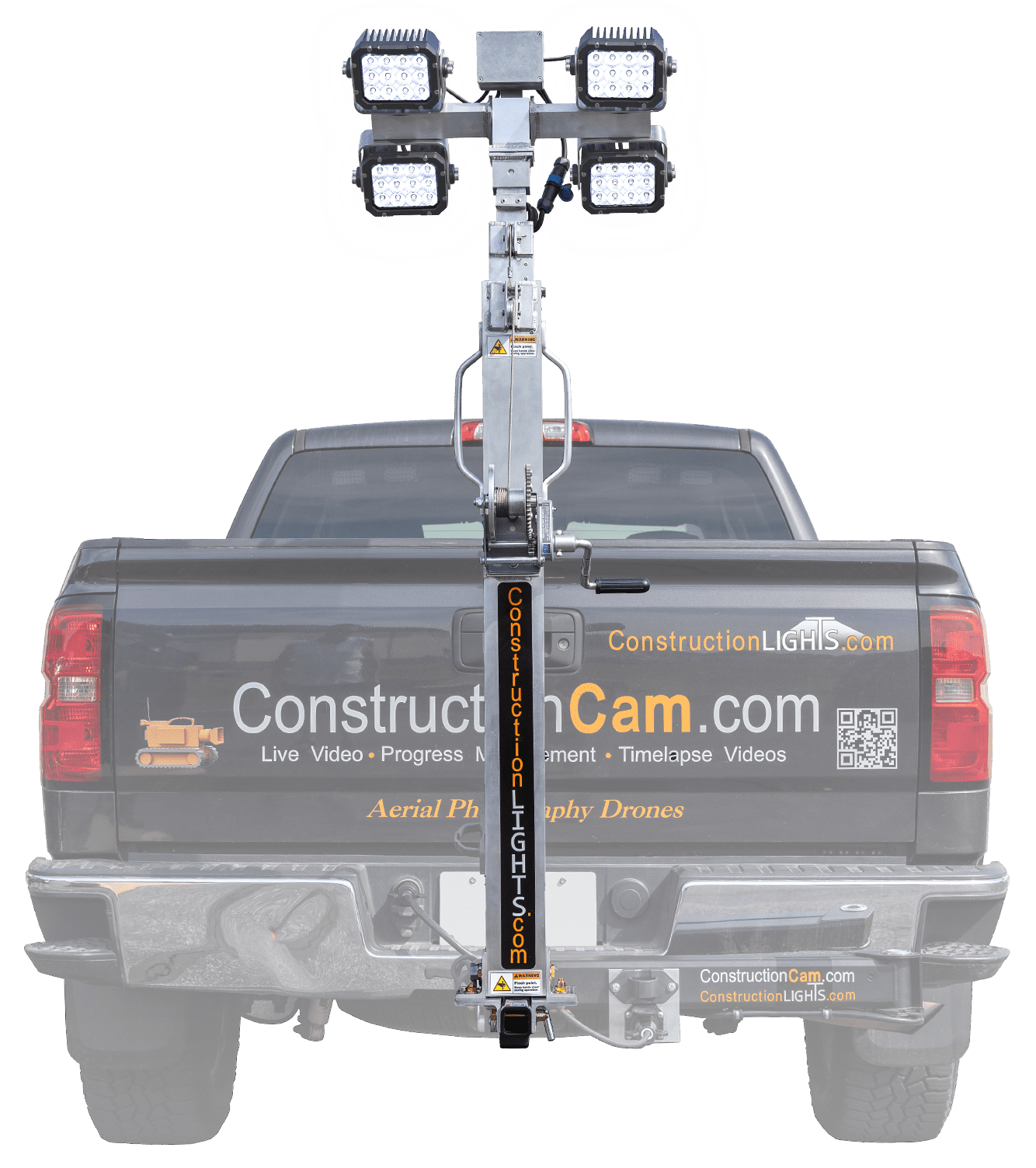 Crank-Operated Telescoping Mast
Reese Hitch mounted. Powered by your trailer plug.
Measures 21" W x 65" H (168"Extended)
Powered directly from your existing 7-way socket.
Get the Most Out of Your Light Tower
Our accessories are built to last and use universal inputs for speedy setup, and provide options for expansion of your lighting setup.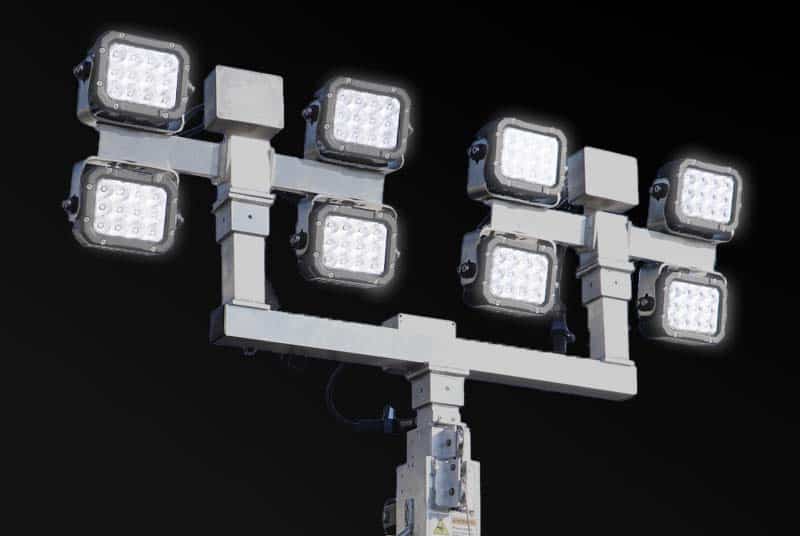 LED Crossbar
Included with 44K and 64K lumen Light Towers. Combine the power of two Mini Light Towers without doubling your costs.
Learn More →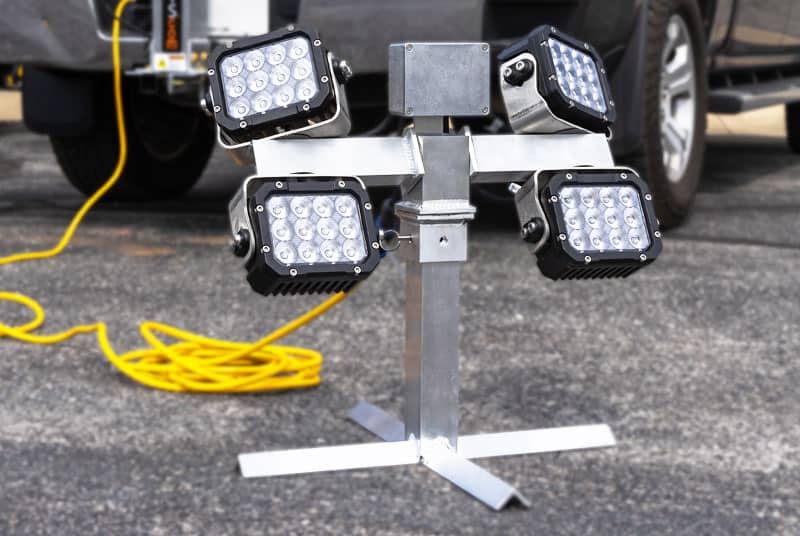 Light Stand
Our light stand allows you to easily mount and position your lights indoors or outdoors. Ideal for multiple light setups.
Learn More →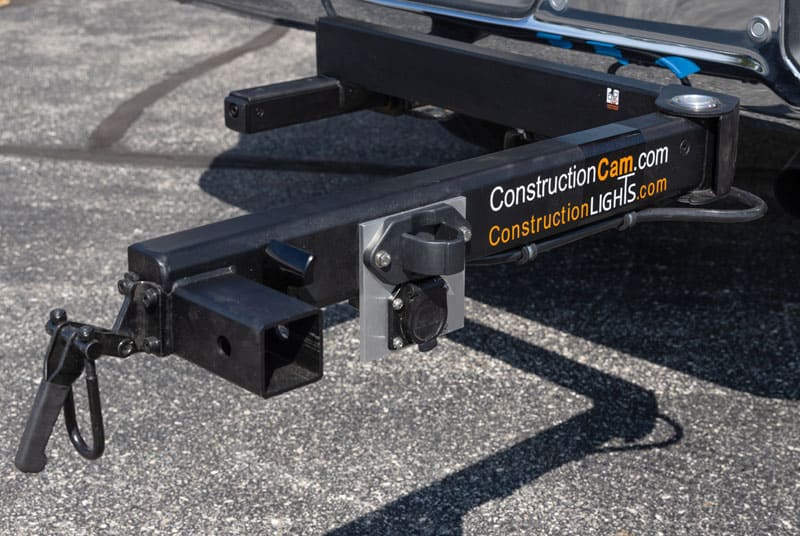 SWINGARM
Reese Hitch swingarm provides 180° of rotation for your light tower while reliably securing it during travel from site to site.
Learn More →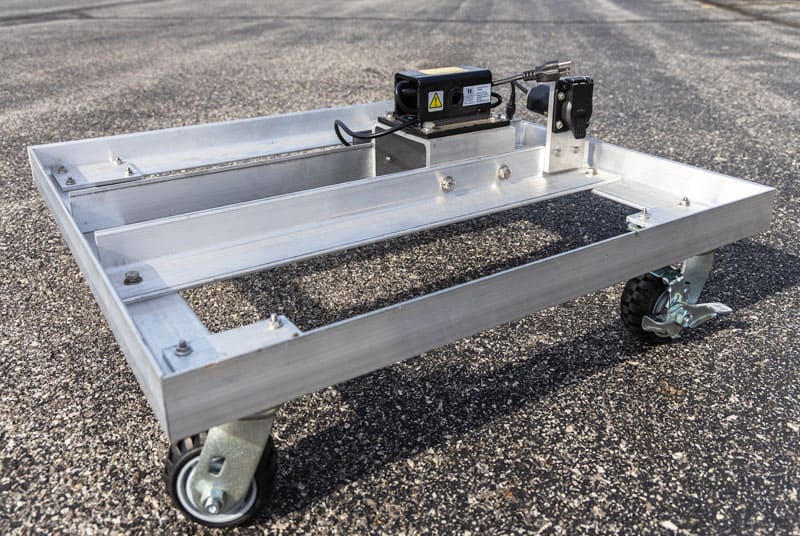 TOWER CART
The Tower Cart features lightweight aluminum construction with lockable wheels giving your light tower mobility and stability.
Learn More →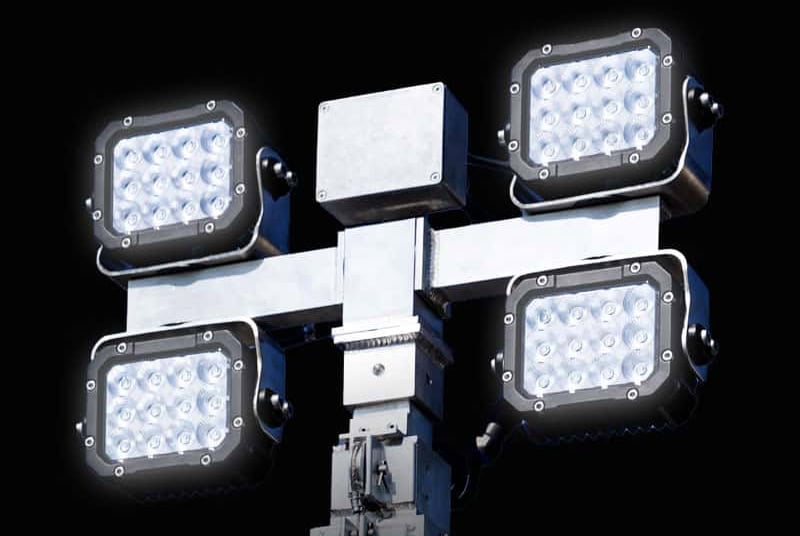 Light Heads
Our Light Bars come with 4 high-powered LED panels ranging from a combined 30,600 lumens to 40,800 lumens.
Learn More →
These extendable light towers easily install and plug into the Reese hitch of your truck or SUV. On the go lights with power and coverage when you need it.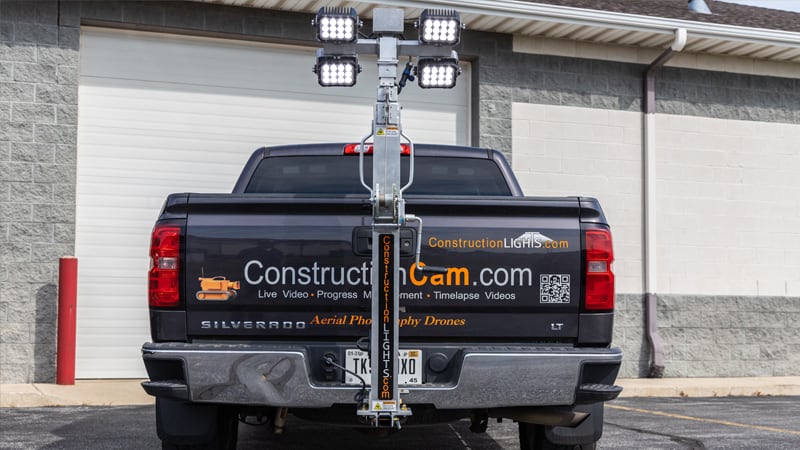 Simple Installation
Plug the base into the Reese Hitch of your truck or SUV to have powerful lighting whenever you need it.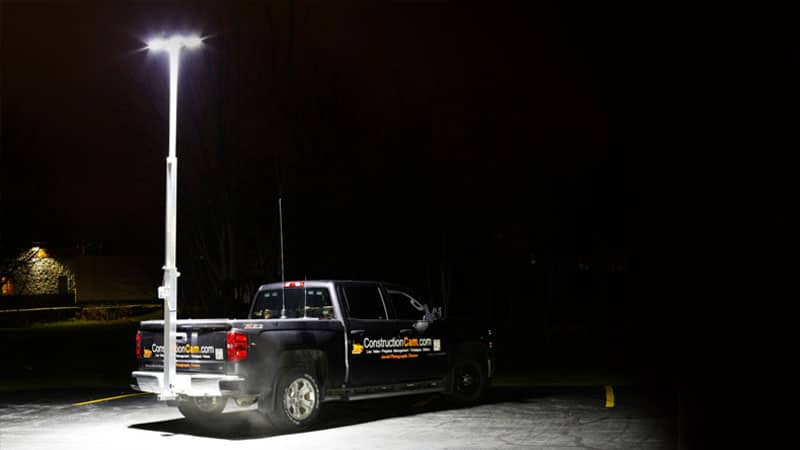 Powerful Lighting
The white LEDs can output 30,600 to 81,600 lumens of light for maximum coverage in a small package.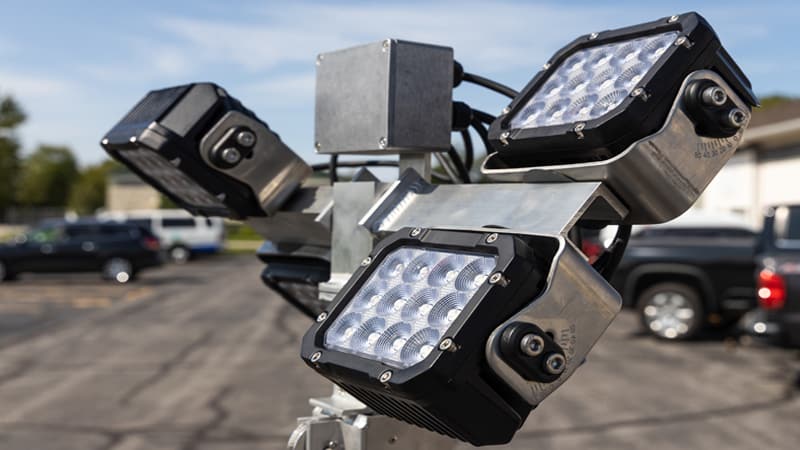 Adjustable Light Heads
The LED light heads can be positioned to suit the needs of your job site with 360° of rotation. The panels also hold their position securely and reliably.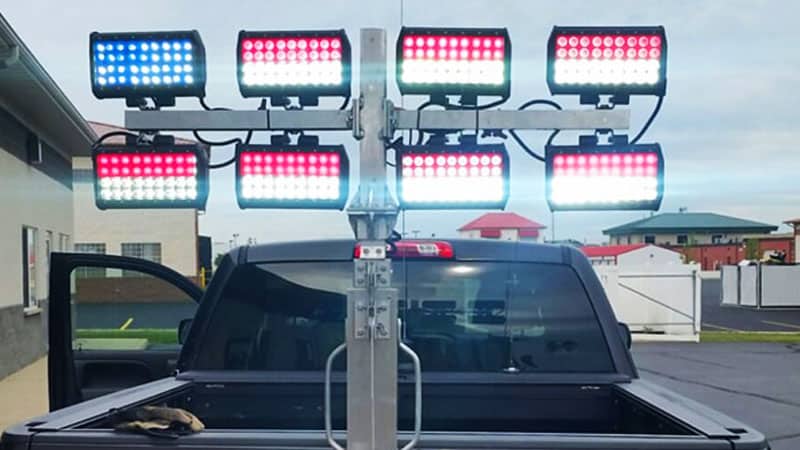 Customizable
Purchase and combine multiple Mini Lights for even more brightness and coverage.